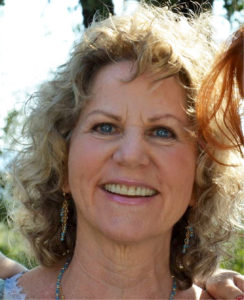 January, 2018
Welcome to Art to Heart Counseling
…To be human is to become visible
while carrying what is hidden
as a gift to others.
To remember the other world in this world
is to live in your true inheritance.
You are not a troubled guest on this earth,
You are not an accident amidst other accidents.
You were invited from another and greater night
than the one from which you have just emerged.
Now, looking through the slanting light of the
morning window toward the mountain
presence of everything that can be,
What urgency calls you to your one love?
What waits in the seed of you to grow
and spread its branches against a future sky?
Is it waiting in the fertile sea?
In the trees beyond the house?
In the life you can imagine for yourself?
In the open and lovely white page on the waiting desk?
– David Whyte
I so appreciate those words by David Whyte. In this new year it is important to remember that we have purpose and value. What brings us peace and joy and allows our creativity to flow?
Let us remember that in Winter we are sitting in the quiet and dark, allowing feelings and thoughts to bubble up and move us from within. Why not cultivate our creative fire for new birthing?
To that end I invite you to look over the offerings below and join us for sacred community, creativity and healing.
Blessings,
Meagan
Upcoming Events
Healing The Motherline
Exploring the Feminine from the Personal to the Sacred
– For Men and Women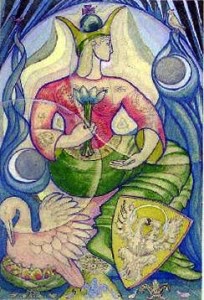 Explore the impact of the Feminine on our lives
personally, socially and spiritually.
In a safe and playful environment
using art process, movement, guided imagery and writing,
we travel deep into the images and stories of our feminine ancestry.
During the weekend we look at patterns of behavior and core beliefs inherited from the Motherline,
address body image, issues of power
and our relationship to the Sacred Feminine.

Saturday and Sunday
9:30 – 4:30
March 24-25, 2018
$225
Some partial scholarships available
For more information
contact Meagan at 707.823.1131 or mjpjoy@gmail.com
Opening the Gates of Wisdom

A creative exploration of aging and the second half of life using ritual, movement, art process and community.
Discover a deeper sense of purpose and the wisdom of Eldership
Explore what it means to age gracefully, with passion and purpose
Learn how to bring our wisdom and guidance into the world
Develop resources to handle the physical, emotional and mental challenges of aging with grace and perspective
This nine month group will explore the Eight Gates of Wisdom as described in "The Second Half of Life" by Angeles Arrien. The gates include:
Silver Gate – Facing new challenges and the unknown
White Picket Gate – Changing identities, discovering one's true face
Clay Gate – intimacy, sensuality and sexuality
Black and White Gate – Relationships: the crucible of love, generosity, betrayal and forgiveness
Rustic Gate – Creativity, service and generosity
Bone Gate – Authenticity, character and wisdom
Natural Gate – Presence of grace: happiness, satisfaction and peace
Gold Gate – Non-attachment, surrender and letting go
Using community, art process, writing and ritual, we will deepen our understanding of and connection to the purpose of aging and the awakening of eldership. This group offers an opportunity to learn the art of manifetation by looking at what supports and challenges us to age gracefully. And community will support the manifestation of right livelihood, healthy relationship, renewed passion, acceptance and self-love.
9 Saturday Sessions in Sebastopol
9:30 – 4:30
Beginning February 2018
Feb 2, Mar 3, April 7, May 5, June 2, July 7, Aug 4, Sept 8, Oct 6
9 Days – $1170.00
Includes all art materials
(partial scholarships available)
Monthly payments accepted – full payment $50 discount
Call to reserve a space: 707.823.1131
Exploring Your Inner Cast of Characters
For Men and Women – Couples Welcome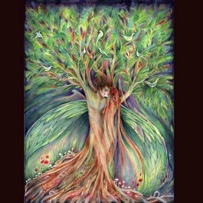 Transform judgment into curiosity and caring.
Identify and take ownership of your responses.
Deepen your intimacy in relationships.
Learn how to bring compassion and healing to yourself and others.
Use your creativity for healing.
Create community
6 Saturday Sessions in Sebastopol
9:30 – 1:30
Beginning February 17th, 2018
$420 if paid in full.
$75 per session per person
(partial scholarships available).

Call to reserve a space: 707.823.1131
This group is based on
The Internal Family Systems Approach by Richard Schwartz
All Parts are Welcome!
Art to Heart Counseling – Private Practice
Individuals, Couples and Groups

I offer ongoing Women's Somatic Art Therapy Groups which integrate Creative process, Somatic Experiencing and Internal Family Systems or Parts work. Referrals bring free sessions and groups.
Please call for more information: 707.823.1131
I welcome new individual and group clients. Sliding scale.
*Special Offer*
The first five people who respond to this newsletter will receive a free 30 minute phone session.
In support of clients, I use a combination of creative arts processes, Somatic Experiencing© and the Internal Family Systems Model (parts work) for healing and self-discovery. I have openings available for men, women and couples. Please call for a free session: 707-823-1131
What people are saying about
Meagan Pugh and Art to Heart Counseling
"Combining movement and imagery allows us to access the unconscious, resulting in a very powerful healing process. This is wonderful work!"
Jan Nilsen
Nurse Practitioner, MFT
"Meagan's work engages individuals in an authentic experience that returns them to a natural state of balance and profound awareness of self empowerment."
Kaylin Noblin
Art Therapist, MFT
Art to Heart Counseling
Providing support with imagination and heart
Meagan Pugh, LPCC, ATR-BC, SEP
Licensed Professional Clinical Counselor
Board Certified Registered Art Therapist
Somatic Experiencing Practitioner
Internal Family Systems Therapist
Fill out the form below to receive Meagan's Newsletter by email.