Embodying Your Royal Personhood
May 11 @ 9:30 am

-

4:30 pm

PDT
A Journey to Embrace Your Power, Passion and Sacred Purpose

Do you live your passions?
Do you feel empowered to fulfill your purpose?
Do you walk in your own sovereignty?
Do you feel secure and confident in yourself?
Do you connect to and take charge of your life in a way that serves yourself and others?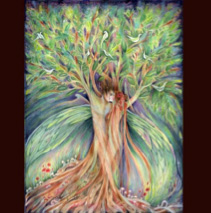 A wise Ruler uses his/her power to bless the kingdom and support the realm. All around us we are witness to Shadow or Tyrant Rulers who are out of integrity with their true purpose and misuse their power. Using this metaphor for our inner exploration, we will notice and transform the places where we are out of integrity with the qualities of our own Ruler archetype. We will get comfortable with and embrace our own abilities to lead, rule, and direct the flow of our lives.
This 10 month group will support your exploration of Sovereignty and the integration of your Royal Personhood. Called by many names, including Higher Self, Ruler (King/Queen) Archetype, God/Goddess, Organizing Principle, Embodiment of Spirit, and Self Energy, this powerful archetype lives within each of us and is asking to be awakened and utilized.
We will gather in a safe and sacred community to support the integration of the Royal Personhood in each other using creative art process, parts work, story-telling, movement, interactive exercises, writing and contemplation.
10 Saturday Sessions in Sebastopol
$1300.00
Discount for full payment (Partial scholarships available).